Print, Catalogs, TV & Film Projects

Commercials:
Location Scout and Management
American Eagle
Annie Selke
Anthropologie
Ballard Designs
Coca Cola
Coleman Camping
Dooney & Bourke
Duncan Donuts
ESPN
Eukanuba
Home Depot
Lincoln Continental
Macy's
Pottery Barn
Ralph Lauren
SGI Threads
Southern Living
Starbucks
Sundance
United Health Group
West Elm
Forgotten Coast Productions (FCP), provides location scouting and production management for print. We specialize in spring and summer catalogs, shooting in ample time for seasonal production and printing.
FCP's team works directly with national clients, matching individual home decor or fashion collections with custom locations. We have an extensive database of homes, gardens and iconic locales for summer catalog shoots, spanning the globe.
We provide full scale location management, to include international relocation services, work visas, permits, VAT (EU's Value Added Tax), housing, production and location coordination.
United Health Group Video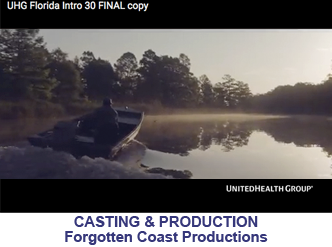 Download PDF Annie Selke Catalog


Cornerstone Brands: Annie Selke, Ballard Designs,
Pottery Barn, Outdoor Living