KAREN COX-DENNIS, Executive Producer
---
Forgotten Coast Productions is a full service production company offering a wide range of professional services, including: location scouting, production management, on-site coordination and creative consultation for print and film.

Forgotten Coast Productions has HD cameras in the field, seasoned producers and an efficient and well managed production coordination team ready to apply multi-media applications to large national markets.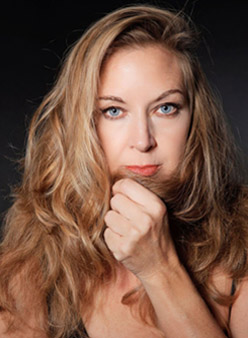 Forgotten Coast Productions continues to be praised for its location scouting, professionalism, proficiency, and its finished product. Our guiding principal is: "It's all in the details!" As the creator and Executive Director of Forgotten Coast Productions, Karen works with a group of professional, well humored, efficient and talented individuals. Individually and as a crew, we're a "four wheel drive" team, ready to work.
As location scouts based in the southeast united states, we are happy to share our personal and professional connections to make your shoot efficient and seamless. We have a wide network of resources to share with your teams, in many corners of the world.
"Charleston, Savannah, New Orleans and Florida's coastal beaches and wild natural settings, are backdrops for Karen's acute vision for capturing unique "forgotten" pristine coasts, ancient water features and rustic campy vehicles to languid estates is renowned. Karen Cox-Dennis's reputation for translating artful whimsy, countrified settings and marine charm, seamlessly transitions to spectacular print, photo or film location requests. Her organizational expertise spills over into her work philosophy; "It's all in the details." Her attitude tirelessly affects perfection in herself as well as her talented team of professionals." – Samantha Hawc-Smith
Location Scouting and vendor resources include:
PA's • Photographers • Shooters • Grips • Lighting • Equipment Rental • Casting • Caterer's • Craft Services • Stylists • Wardrobe Coordination, Costume Design • Props • Day Laborers • Construction Crews • Storage Facilities • Cleaning Companies • Rental Agencies • Accomodations • Airport Pick-Up • Auto, Mini-Van Rental & Delivery • Private Helicopter & Boat Charters • Office Equipment & Set Up • Art Direction • Web Marketing • PR • Permitting • and Security
Karen Cox-Dennis - executive director of Forgotten Coast Productions, a multi-media production company, that offers domestic and international locations for print clients, such as Williams-Sonoma, Pottery Barn, Anthropologie, Ballard Design, feature and documentary film houses on both coasts. Karen is the Founder of The Apalachicola Parks Foundation & Children's Fund, and has been pro-active on behalf of many political campaigns and non profits in North Florida for over fifteen years. A native Californian, who grew up in West Los Angeles, a graduate of University High School, and a graduate of University California, Santa Barbara, with degrees in both English Literature, Anthropology & Classical Latin, worked in major film houses in LA, a screenwriter, event coordinator for Michelle Obama, national print client producer, and TV content developer. Karen resides currently, with her husband and two children, between homes in Tallahassee and Apalachicola, on The Forgotten Coast of Florida, a spiritual oasis in which she and her family love to work and play. FCP also maintains field operations in Amsterdam, Rome, and Sicily.